It's a new year—a blank slate, a fresh start. It's time to forget whatever bad things might have happened last year and enjoy what we have before us. It's a new year, which means a new chance for adventures and travel. The world is a big place and it's only getting bigger. From Paris to London to San Diego, vacation rentals are available and affordable. So where are some great places to travel in 2012?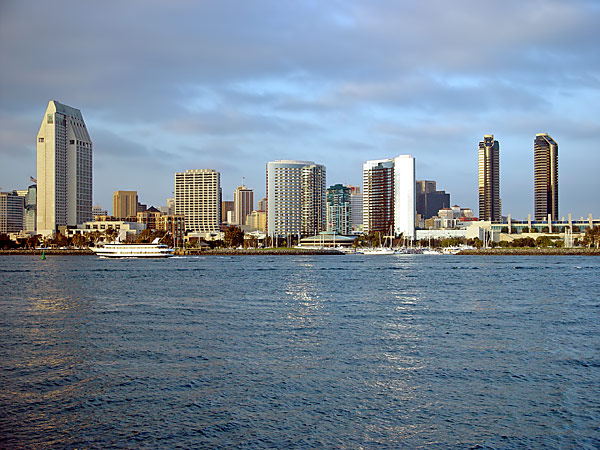 San Diego
It's what people think of when they think of life in Southern California: great weather, beautiful people, and a beach in the backyard. San Diego is a wonderful, exciting place for both locals and visitors. Even though it's just one city, San Diego has a plethora of things to do and places to stay. San Diego vacation rentals also allow travelers to unwind in a home-like environment with all the amenities to truly enjoy the trip. Whether you choose La Jolla, Mission Beach, or Pacific Beach vacation rentals, you will find comfort, convenience, and the luxury of the Pacific at your feet.
If you choose a Mission Beach vacation rental, you'll be in walking distance to SeaWorld, and only a few miles from one of the most popular attractions in San Diego: the San Diego Zoo. The San Diego Zoo is one of the most progressive in the world and features over 4,000 animals of over 800 species. It's a favorite for tourists from all over the globe.
Don't forget the beach, which offers plenty of activities whether you're a fan of extreme sports or enjoy the simple pleasure of lounging in the sun with your favorite novel.
Wine Country
An often underrated gem hidden in the depths of California, Wine Country is a region in Northern California that includes the areas of Napa Valley and Sonoma. If you want beautiful scenery, it doesn't get much better than Wine Country. Far from the sprawling sandy beaches on the coast, Wine Country plays host to expansive greenery. Trees line the land and rolling hills covered in grass, flowers, and foliage seem to live and breathe through the calm breeze.
Of course, the keyword is wine. Just along those rolling hillsides, you will probably recognize rows upon rows of planted grapevines. The area is home to over 400 wineries. Many of these wineries offer free—or otherwise very cheap—tastings and tours. This is a great opportunity for wine lovers, but those new to wine won't feel left out. Winery personnel are friendly and knowledgeable and will offer tasting notes along with helpful tips for truly enjoying a glass of wine.