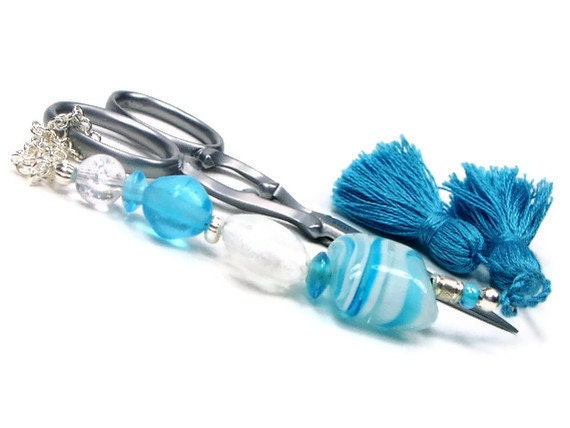 Tommye J Bunce -
I am a retired software engineer and needlework shopowner. I'm married to a very supportive man and currently have two pug babies, Lester and Otis.
I love stitching and teaching stitching. Counted thread needlework appeals to my logical mind and soothes my soul. Cross stitch, hardanger, drawn thread, and especially band samplers. I knit when I'm not stitching.
Her Shop Name TJBdesigns
-Where are you originally from?
Winston-Salem, North Carolina, USA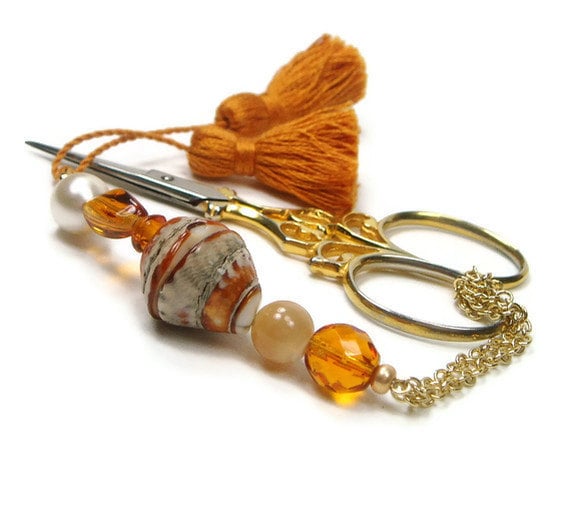 -How did you choose the lovely name for your Etsy Shop?
Originally, I had designed some needlework patterns to teach and chose my initals, TJB, as a name. So when I decided to make my beaded needlework accessories for sale, I thought I'd used the same name for continuity.
-How did you find Etsy? How long have you been selling on Etsy?
My friend, Donna, owns a needlework and yarn shop and she told me about it. I opened my Etsy shop a little over three years ago, in Jan 2009.
-How would you describe your style? Have any other artists etc influenced your style?
I think I have more of a classic style, as opposed to frilly and super sparkly. One of my sisters keeps trying to get me to add more glitz and it's just not me. I do LOVE color though and enjoy combining beads in interesting color combinations.
I've not been influenced by anyone in particular. It's more of a personal style than an artistic decision.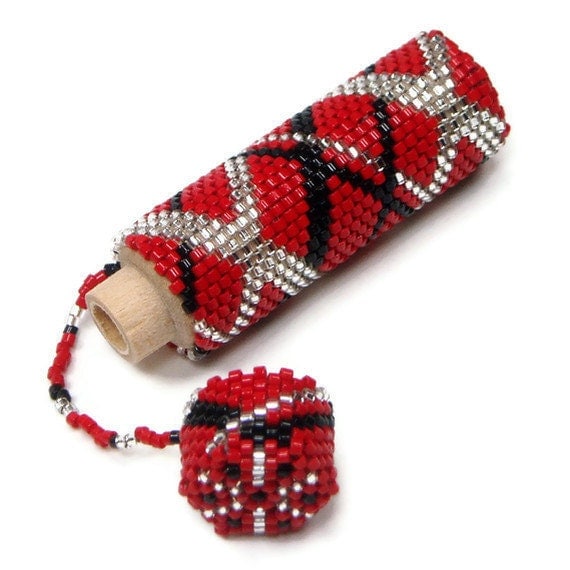 - How did you first come to art and creativity? How did your journey in art and creativity begin?
Great question. Artistic ability is not a natural thing for me. My mother and grandfather were the creative geniuses in my family. I am more like my father in style (casual and classic) and in aptitude. I am a very logical, linear thinker. My father was a Civil Engineer and I was a Software Engineer for many years. When I was young, I watched my grandfather decorate and my mother paint and sew our clothes from her own imagination. I preferred to follow directions and patterns and felt very UNartistic. When I discovered counted cross stitch, I was enchanted. I could create beautiful fiberart in a logical manner that was comfortable for the way my brain worked. Some people liken it to paint-by-number, but as I progressed I expanded my use of various stitches and was more open to changing colors from the suggested ones. Along the way, my right brain (the creative side) was exercised and I developed a creative style. When I started designing needlework accessories, my feel for color and natural view of symmetry came out in my designs.
-How long have you been creating?
I have been doing counted thread needlework for over 35 years, but I don't sell many pieces. I give them away as gifts or keep them. I started designing needlework patterns to teach about 20 years ago. My beaded creations came into being only about 4 years ago.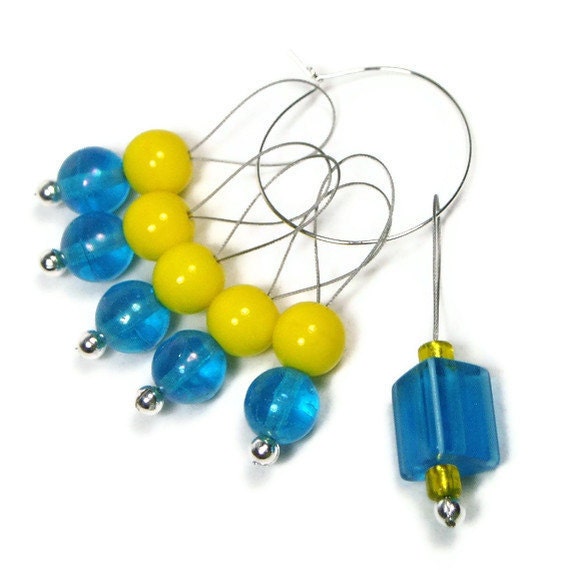 -What is it that you love so much?
Without a doubt, needlework is my passion. I adore samplers, especially the very intricate ones from England in the 18th and 19th centuries.
In my beaded pieces, I love color and symmetry.
-What are your main sources of inspiration?
I don't wear a lot of jewelry, but I firmly believe every needleworker should have beautiful tools. I'm not really inspired by any particular thing. It's more of a 'mood'. If I sit down to design some scissor fobs or stitch markers, I just have to feel the color and symmetry of the bead combinations. I usually lay out a bunch of designs and let them sit overnight before I decide if they're good enough.
-Have you had any mentors, or are you self taught?
I am self taught. Because of being more left brained I learn much easier from diagrams and instructions than being shown how to do something.
-Do you sell more at one time of year than others?
Not really. Of course, gift giving seasons are a little busier, but my pieces are popular all year round.
-What is one thing about your creative process that you think most people don't know?
Probably that I don't consider myself artistic.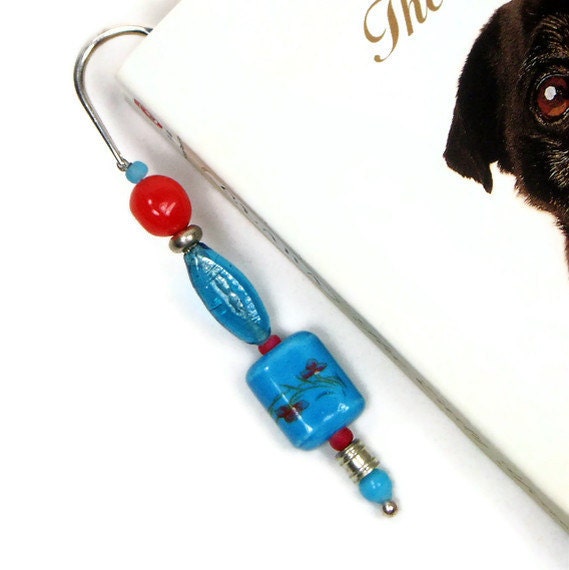 -How has life affected your art and art affected your life?
My needlework soothes me. I often tell people it's what keeps me sane. Designing beaded needlework tools is an extension of that creative nourishment of my soul.
-Do you have a favorite item you have made?
-What is the best reaction you have gotten from one of your pieces?
One of the ladies in my stitch group cried when she received one of my beaded needlecases. The best compliment from a customer is when they show off their purchase to their friends.
Something else who you want to tell us about you ?
-Your message for all of us?
You don't have to be born with an artistic talent to be creative. Find something that speaks to you and study it, try it, most of all, enjoy it.