Going through a divorce can be very exhausting for you and your spouse, not only emotionally, but physically, mentally, and financially. This is especially true if children are involved. As much as possible, you would want to go through the entire process with little or no obstacles at all, but that will only happen if you understand how the legal aspect of divorce works.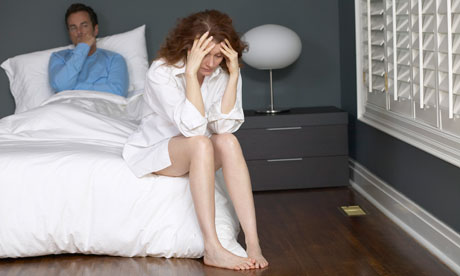 Keep Your Demands Fair and Reasonable

You may be amazed to know that judges are likely to allow almost anything you and your spouse agree on. This means it's possible for you and your partner to get the things you want if you both agree not to alienate each other and keep your demands fair and reasonable. Most divorce cases can be bitter, but you will have a higher chance of coming out successful if you deal with situation with a clear head. This means not leaving the negotiating part to your lawyer. Your lawyer may be your best chance for negotiating, but in a good-natured divorce, try to deal with the tiny details without the help of your lawyer.

Select a Family Lawyer Carefully

Whatever the nature of the divorce process, having a lawyer to represent you in court is very crucial. It's possible to go through the entire process without one, but your chances of coming out successful are pretty dim. On the other hand, picking a family lawyer and selecting the right one to represent you is the single most important decision you can ever make when facing a legal battle. In selecting a lawyer, your first priority should be the ones referred to you by loved ones, friends, or colleagues. Always make decisions out of instinct and if you feel that a particular lawyer is not right for you, don't hesitate to go through the entire selection process over again. Moreover, only go for a lawyer who is an expert in family law and one who loves what he is doing. In most cases, it is better to work with someone who does what he does because he loves it and not just because he wants the money.

Social Media Can Hurt Your Case

Social media has plenty of benefits, but helping you win your divorce case is not one of them. In fact, social media can be detrimental to your case and make you end up losing and not getting anything. No one has ever won a case by posting negative comments and pictures on Facebook and other social media sites, so be careful what you post online as it can be used against you. If possible, deactivate your social media accounts during the entire process to avoid unintentional errors that may cost you your case.

Always Speak the Truth

It's amazing how a single lie can nullify hundreds and even thousands of truthful words that you say. This is especially true when you are in court. As much as possible, never say anything untruthful to your Attorney in Court. It will not only cause the court to not believe any other words you say next, but will also cause them to believe on your spouse more.

Your Children Should be Your Main Concern

You need to understand that when children are involved in a divorce process, almost all decisions made by the Court will be based on the best interest of your children. For this reason, there is no point in treating the entire process as a contest and your children as the prize. If you want the Court to favor you, let them see that you are more concerned about your children's welfare than yours.
Toby King is a legal consultant and associate, working for a prestigious law firm in Sydney. He provides expert advice on corporate and personal legal concerns like family law, property settlements, and financial and accounting services.