Barcelona is a fascinating city to go on holidays with your family. There are great places and things to do in Barcelona with children. Would you like to know which are my favorite ones?
Beach,beach and beach!
There is no doubt that one of the main attractions of Barcelona is the beach! And what's better than spending your time on the beach with your children? They will have lots of fun swimming in the sea, running along the seaside, making sandcastles, playing beach tennis... while you sunbathe or read a book under your parasol. You can also watch them from a chiringuito having delicious tapas and drinking a cool beer.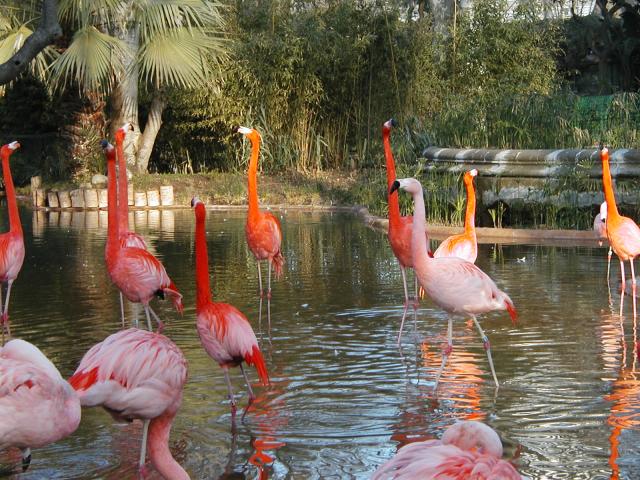 Animals! Look mummy, look!
Look! Look mummy, look! You won't stop hearing that, as your kids will love the animals of the Zoo and the Aquarium in Barcelona. They will get excited every time they see a new creature. Meet Snowflake's family, the famous albino gorilla who was the icon of the zoo of Barcelona for many years, and attend the dolphins show - it's amazing! Besides, if you are more keen on sea animals, walk through the tunnel of the Aquarium which is surrounded by glass to protect you from being attacked by the frightening sharks. Your children will get crazy when they get very close to them and see their big jaws! Also, you will have the chance to see dolphins, whales, colorful fish, jellyfish, penguins...and participate in the great activities that the Zoo and the Aquarium in Barcelona have designed for you and your kids to make the most of your time there.
A big wheel ride!
The Tibidabo is the most famous amusement park in Barcelona and the oldest in Catalonia. There are all kinds of rides suitable for the most adventurous people to the least ones. Get into the corridor of horror, go to the saloon of mirrors and get on the big wheel! You can't miss the robots museum and the puppets show, either. This amusement park is a magic world on top of Tibidabo mountain which you and your kids are going to enjoy for sure! Spend a whole day there and have a walk in the woods surrounding the park. What is more, your children will love getting to the park on the Blue Tram and the Funicular.
Chocolate, chocolate... yummy!
I'm sure your children love chocolate, and so do you! If I'm not wrong, a good place to go with your children is the Museu de la Xocolata in Barcelona. This chocolate museum has a great display of sculptures made of chocolate. Also, it has rooms about the history of chocolate, a concert hall with concerts of classical music and theater plays, and workshops for your children to work with chocolate. Your children will enjoy working with chocolate and they will become little patissiers!
So, these are my suggestions on things to do in Barcelona with children. Also, I recommend you book an accommodation in Barcelona in the area you like most. Some of the apartments in Barcelona are provided with games for children and have big balconies, terraces and swimming pool where your kids will have their space to run and play.