The winter and holiday season is upon us. The cold in the air, the promise of snow, and the frosted over windows in other parts of the country make winter that special time when bundling up to keep warm is an adventure in itself. While some people enjoy staying home, many others would rather spend their holidays elsewhere.
California happens to be one of the most popular destinations for travel all year round. Here are a few ideas for some great California getaways this winter.
The Beaches
The state is probably best known for its shining, shimmering beaches. California beach rentals are incredibly attractive, mainly because the Southern California area sees such amazing year-round weather. With rare rainfall and average temperatures in the 70s, even winter is an ideal time for travel.
In La Jolla, vacation rentals are a great way to see the sights, eat local cuisine, and enjoy the atmosphere without having to deal with the headache-inducing feat of booking a hotel. Renting a house is a great way to keep privacy as well, and if you want a great view of the ocean, beach vacation rentals are the only way to go.
California is just about the only place in the country you will find people surfing in the winter. While the water might be a bit chilly, a wetsuit and the adrenaline of catching a wave are more than enough to keep you warm.
Yosemite National Park
One of the first wilderness parks in the United States, Yosemite is best known for its wonderful expanse into nature, including waterfalls, deep valleys, beautiful meadows, and ancient sequoia trees. Yosemite perfectly highlights the natural beauty and tranquility of the High Sierras. The park is nearly 1,200 square miles and filled with such a diverse array of vast wilderness.
The park is open every day, all year round, and requires no reservations, though you should consider making a reservation all the same. Each season presents a new experience, and winter presents the season of snow and solitude. Weather during this season ranges from snowy and cold to sunny and chilly. Some roads close during the winter, and chains on tires are required.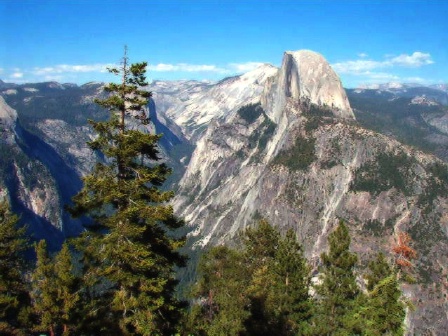 Such a great display of nature allows for numerous fun activities. Those who enjoy downhill or cross-country skiing or snowboarding should check out Badger Pass. Those who enjoy hiking or backpacking can take advantage of the trails in Yosemite Valley. Most of the park is covered in snow, which offers a dream-like scene to renew your sense of wonder.
Whether you choose the beaches or the mountains, winter is an ideal time for travel with lowered lodging costs, less tourist congestion, and the opportunity to see the world's most beautiful places through a new lens.