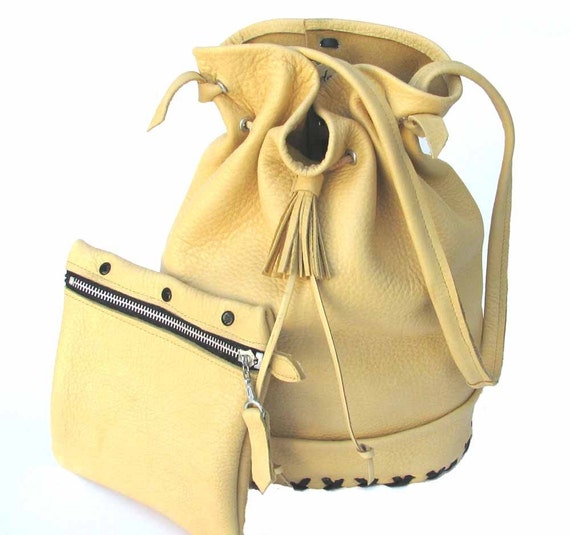 Glenda Ganis :
I have been a Screenwriter and Production Designer most of my adult life. Designing handbags felt like a natural extension of who I was creatively.
I've had no formal training but that has never stopped me from pursuing a vision, whether it's the creation of a handbag or a film set. I love using my intuitive skills and appreciate the intricacies of design in all forms.
I use high quality leather, design my own patterns and hand whip-stitch or saddle stitch the finished product.
The collection is one-of-a-kind. It can take anywhere from 4 to 24 hours to make one style. It requires a Zen-like focus and is labor intensive.
My goal is to create designs that are chic, functional and classic with a modern twist. All handbags are signed and made in my Los Angeles studio.
Shop Name
Cosmic Hippo Designs
-Where are you originally from?
New York City
-How did you choose the lovely name for your Shop?
The name Cosmic Hippo came out of the blue, put a smile on my face and seemed like a cool visual. The visual has evolved from my first logo.
Do you sell your products in many places ? tell us some of them ?
I sell online on Etsy and have listings on ArtFire, OnFire for Handmade and Zibbet. I also sell privately. Recently, I was invited to sell my handbags, wallets, cases and boxes at Verona Accessories in Studio City, CA.
-How did you find the site who you sell and who it this (name) ? How long have you been selling on this site ?
I've been a seller on Etsy.com since 2009.
-How would you describe your style? Have any other artists etc influenced your style?
Classic with a modern twist. I'm particularly fascinated by the architecture of handbags and how a simple skin of leather can be transformed into a functional and beautiful accessory.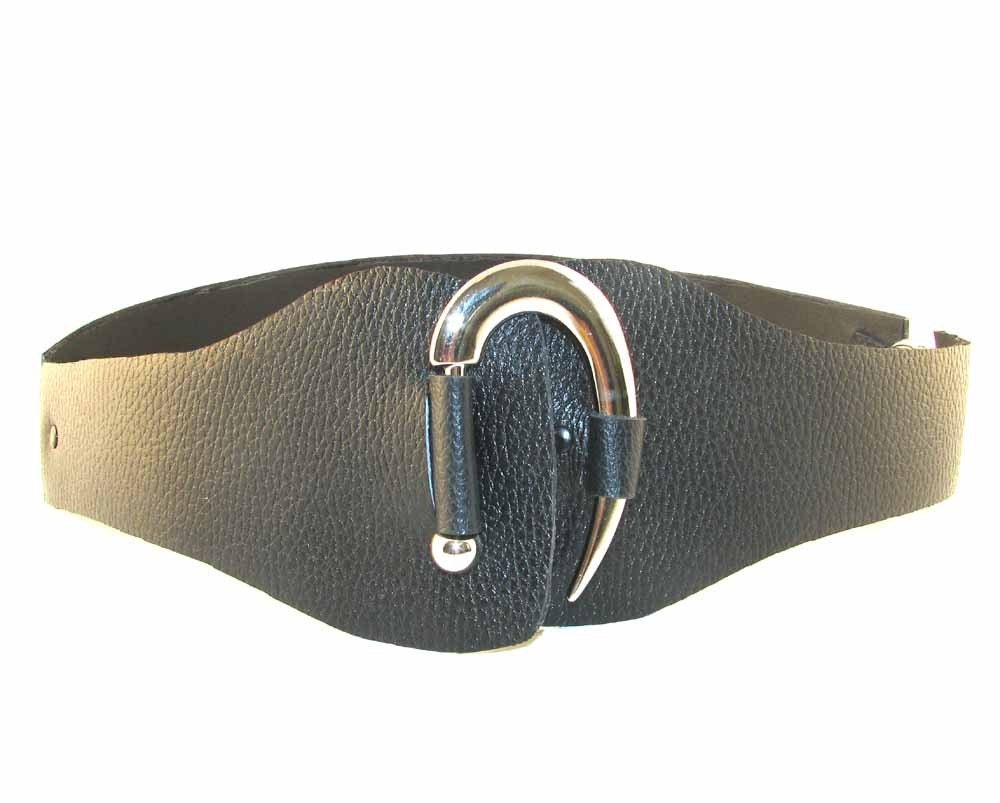 - How did you first come to art and creativity? How did your journey in art and creativity begin?
I've been creating art since I was old enough to hold a crayon. I can not remember a time when I wasn't creating something, whether it was writing or making dolls clothing or creating food out of clay, creativity has been an integral part of my life.
-How long have you been creating?
My entire life.
-What is it that you love so much?
I love the zen-like focus it takes to create a handbag. The hours pass so quickly I barely notice the time. I feel as though I'm compelled to create by some magical force greater than me.
-What are your main sources of inspiration?
Sometimes music, other times the shape of an object or the smooth feel of a piece of leather. Occasionally, I'll create a handbag in a dream state and attempt to sketch it when I awaken. My sketches are pathetic. I'm much more a doer from scratch.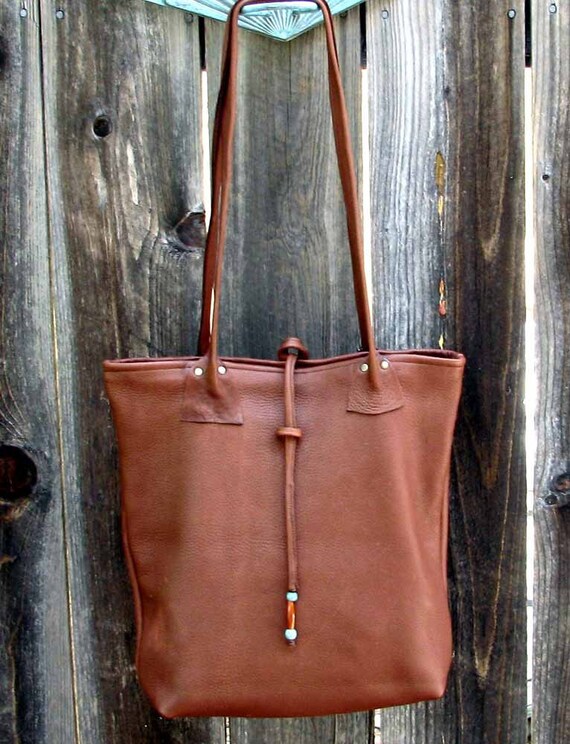 -Have you had any mentors, or are you self taught?
Self taught. I admire Henry Beguelin's hand crafted handbags and shoes.
-Do you sell more at one time of year than others?
It varies, and never when I expect the sales to happen.
-What is one thing about your creative process that you think most people don't know?
The amount of time that goes into crafting a handbag from pattern to finish is incalculable. If I were to charge for the actual time I expend the cost would be seriously high.
Have some tips and advices for new artisians ?
Trust your gut instincts and don't be afraid to fail. I learn more from my failures than I do from my successes.
-How has life affected your art and art affected your life?
They are inseparable. If I'm in the mood to write, then I'm not in the mood to make a handbag and vice versa. I never want to be doing one when I'm doing the other. I think that would be very frustrating.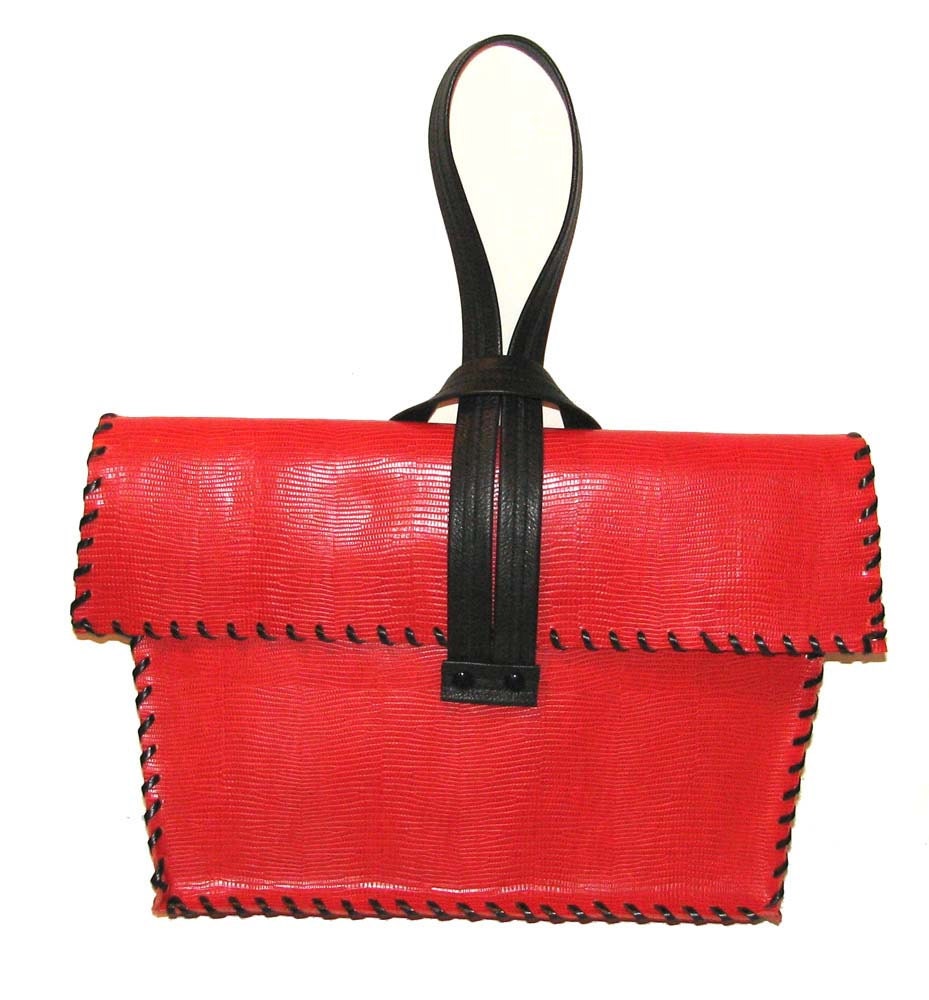 -Do you have a favorite item you have made?
I fall in love with most of my designs. Fortunately, I rarely sell my first samples so I use them to determine how well they wear and if the pattern needs to be adjusted.
-What is the best reaction you have gotten from one of your pieces?
I've received emails with loving praise. Those emails mean a lot to me because I've shared my joy and at the same time made someone very happy.
Something else who you want to tell us about you ?
I enjoy cooking.
-

Your message for all of us?
Be creative in all that you do.