-Bio artist: Shelly Attenberg
I am a self taught knitter & crocheter. When I was around 8 years old I wanted to learn what my grandmothers where doing with their hands and sat behind them to watch their hands make beautiful afghans, hats and scarves and of course sweaters and coats. Back then they didn't have all the wonderful blends of yarns like they have these days.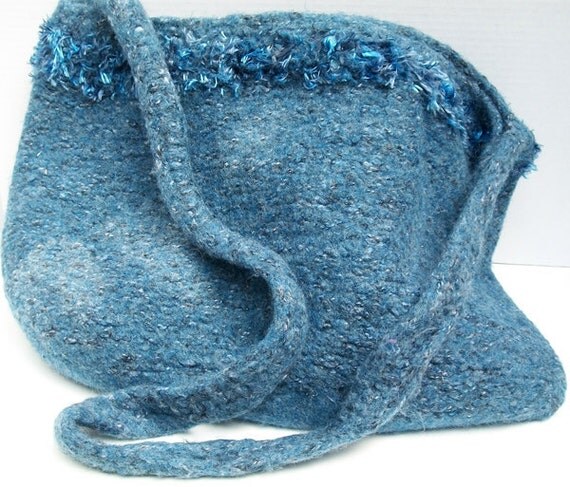 Her Shop Name Handmade Creations by Shelly
Her Shop Url
www.shelly6262.etsy.com
-How did you choose the lovely name for your Etsy Shop?
Wasn't sure what to have as a name and came up with Handmade Creations by Shelly. Since I'm the one making all of the items the name worked perfectly for me.
-How did you find Etsy? How long have you been selling on Etsy?
I joined Etsy in August 2008. Several crafter's told me about this wonderful on-line presence with a company named Etsy. I was going to wait to check it out until January 2009. While doing many outdoor summer shows I decided to go and check Etsy out.
-How would you describe your style? Have any other artists etc influenced your style?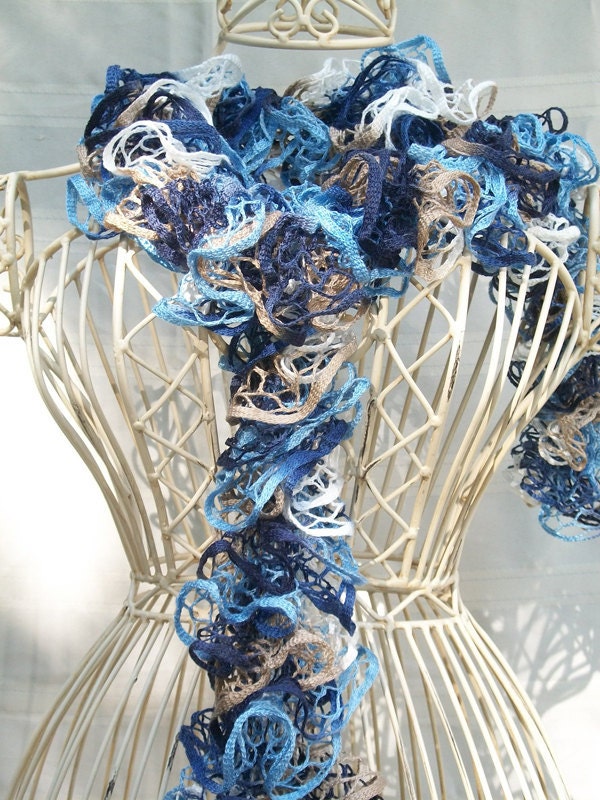 My oldest daughter actually got me started up knitting back in again back in 2004 when she told me about yarn that looked like eyelashes. I was very intrigued and went searching on-line to see what she was talking about. That is when I got hooked into making and selling my products at craft shows and my journey began.
- How did you first come to art and creativity? How did your journey in art and creativity begin?
I couldn't resist trying out all the new types and textures of yarns and my creative mind started working over time. As a child I enjoyed knitting more than crocheting.
-How long have you been creating?
Lets just say that its more than 45 years but the last 8 years have been a business and not just for pleasure.
-What is it that you love so much?
I love using the latest yarns to create new fashion trendy items. I also love making my One of A Kind Designer Collection of Ponchos and Felted Tote Bags. I also love "Special Orders Requests".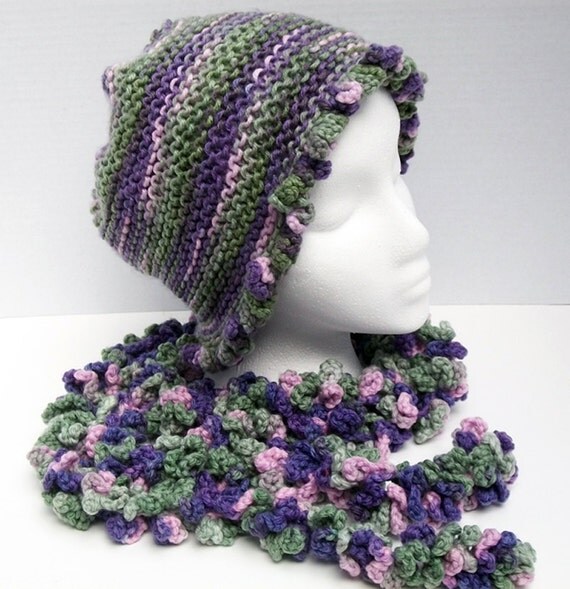 -What are your main sources of inspiration?
I'm inspired by the GORGEOUS colors that each company comes up with for their yarn.
-Have you had any mentors, or are you self taught?
I watched my grandmothers knit and crochet when I was very young. I do remember making the back of a sweater and my grandmother found a mistake in the ribbing and made me rip the whole thing apart. That taught me to check each row as I was knitting. For a young girl that was a really big lesson that stayed in my mind all these years.
-Do you sell more at one time of year than others?
Like everyone else Fall and Holiday's are the busiest season. I have been working on revamping my shop and hopefully this Spring and Summer I will sell more flip flops and cozy's.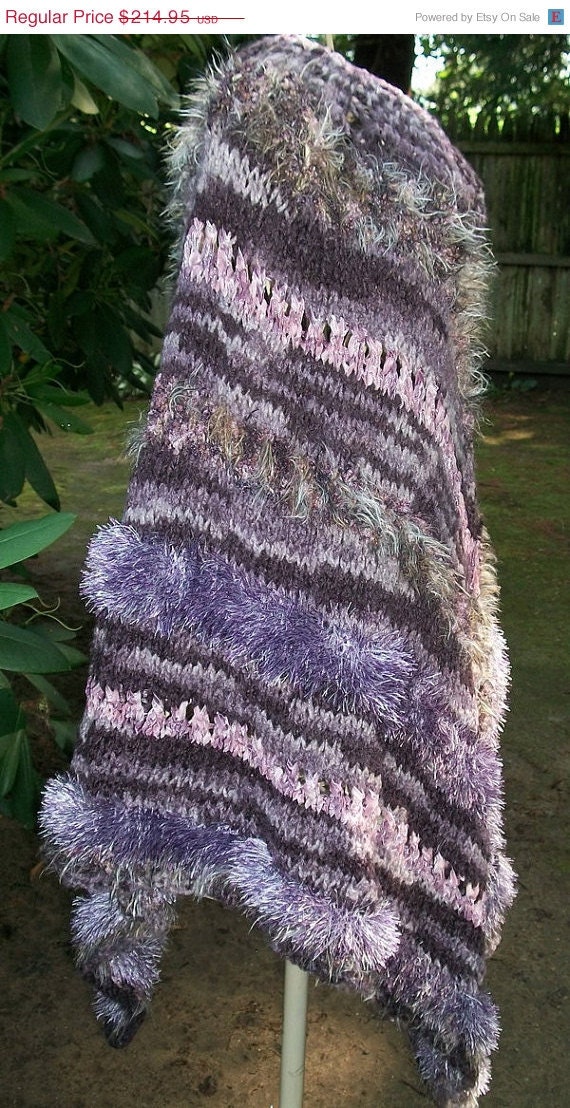 -What is one thing about your creative process that you think most people don't know?
At my shows I am always carrying a small tote bag with one of my projects and I talk, walk and knit without looking at my hands. It always amazes my customers.
-How has life affected your art and art affected your life?
This past October I came down with a severe case of sciatica and had to cancel all but 2 big shows. My Etsy Shop was very successful and thankfully I am able to knit while lying in bed. I was able to make all of my orders and the sales helped me pay for my chiropractic and acupuncture treatments for 4 months.
-Do you have a favorite item you have made?
I do have several favorite items. One is the Designer Felted Tote Bag that I take to all of my shows. I made it for my paperwork and I've had many crafter's wanting me to make one for them. I also love my Designer Poncho's and have several that I made for me.
-What is the best reaction you have gotten from one of your pieces?
Customers are in love with my NEW collection of Lacy Ruffled Scarves. I have so many different companies and each one has their own take on how they make their yarn. My display is a colorful collection to choose from.
Something else who you want to tell us about you ?
I love coming up with new items all year round and never go anywhere without a project that I am working on.
-Your message for all of us?
If you have a passion for something give it a try. Ask questions and try to get as much advise from other artists about selling on-line. I wish I had gotten advise before I opened my shop in 2008. Its taken me many years to get it where it is today. I know tell everyone to "work smarter not harder"