Tricia Bertrand:
I have a full time job as a 1st grade teacher and love making unique handcrafted jewelry! Creating beautiful jewels is my passion and a way for me to unwind after a hard day. I love brightening others' lives with beautiful jewelry handmade from the heart. I find that the beads "speak" to me and I love collecting them and discovering new creations as I twist and wrap them into a piece suitable for everyday wear or for that special evening out.My obsession began when my husband bought me a ridiculously expensive necklace and a dear friend said, "You know, you can make that yourself?" So I began fooling around and it turned into a creative outlet I absolutely adore!!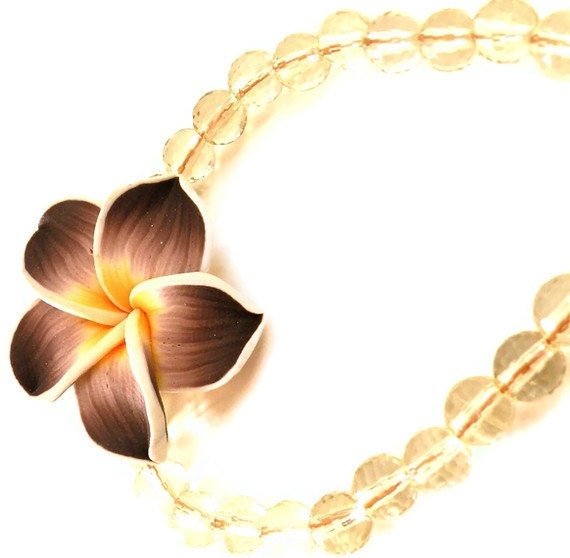 -Where are you originally from?
I am originally from Grand Rapids, Michigan although I have lived in my current state for many, many, many years!
-How did you choose the lovely name for your Shop?
I wanted my shop name to include something personal so I included my nick name. I also think of my jewelry as precious jewels so viola! Jewels by Trish was named!
Do you sell your products in many places ? tell us some of them ?
My primary studio is on Etsy.com. I do occasionally sell my jewels at craft markets or special artisan events.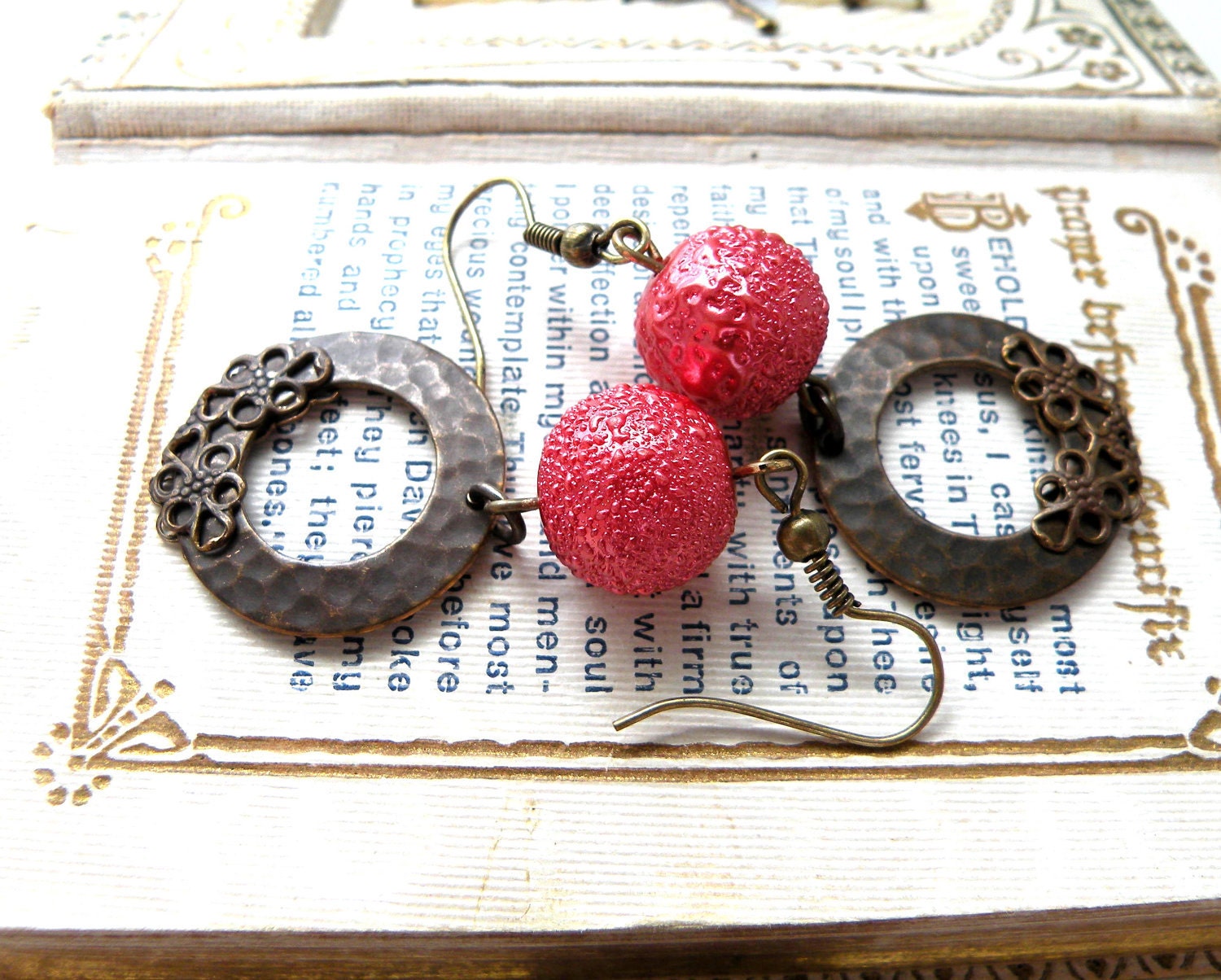 -How did you find the site who you sell and who it this (name) ? How long have you been selling on this site ?
-How would you describe your style? Have any other artists etc influenced your style?
My jewelry is classy, simple, elegant. My style is all my own. I create what I love to see!
- How did you first come to art and creativity? How did your journey in art and creativity begin?
I have always loved working with my hands. I used to watch my grandmother make beaded ornaments and my mother was always cross stitching. I find it hard to sit still. Even when watching a movie or relaxing on the couch, I love to keep my hands busy creating things.
-How long have you been creating?
I have been creating items in some shape or form for as long as I can remember. I have been specifically creating jewelry for about 3 years.
-What is it that you love so much?
I love the entire process! I love purchasing beads, I love sitting down and playing with them until a design forms, and I love stringing or wrapping it all together to make a beautiful jewel.
-What are your main sources of inspiration?
I gain inspiration everywhere. It may be a jewelry magazine, it may be the design on a dress, or may be as simple as the colors in nature.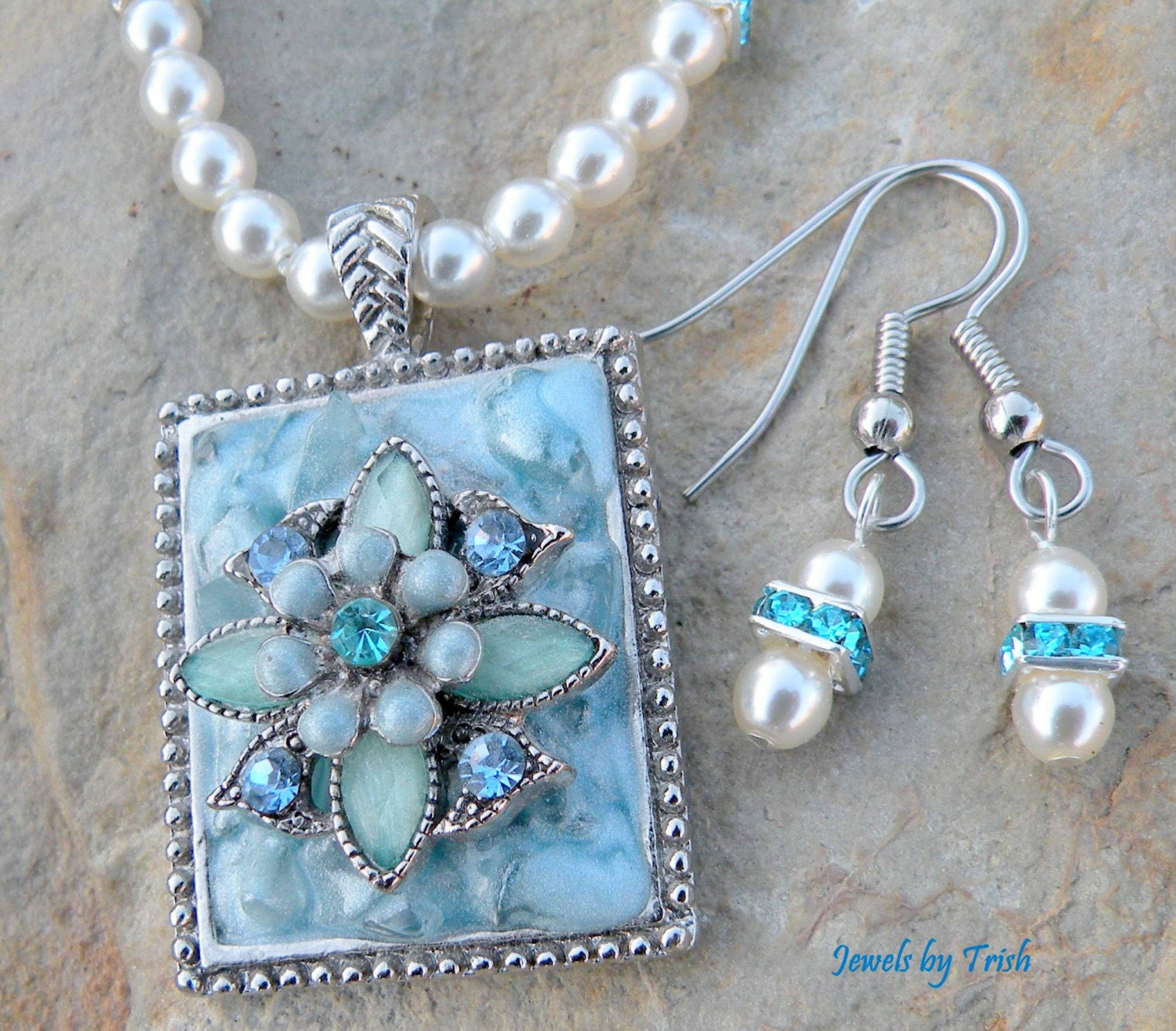 -Have you had any mentors, or are you self taught?
I am self taught.
-Do you sell more at one time of year than others?
I find that people feel the need to search for beauty all times of the year.
-What is one thing about your creative process that you think most people don't know?
I don't think that most people realize that artists sometimes get stuck creatively. When this happens, I don't get frustrated. I wait it out as I know inspiration and creativity will eventually begin to flow again.
Also, music is a big help when creating! I love to sing loud and off key while creating!
Have some tips and advices for new artisians ?
Do what you love! If you love it, it will not feel like work. Focus on something that brings you happiness and inner peace while you are creating!
-How has life affected your art and art affected your life?
Art has affected my life in the joy I see on a customer's face or the great feedback I receive when they purchase one of my pieces. My art makes me feel happy and when others find happiness in it as well, that is very rewarding.
-Do you have a favorite item you have made?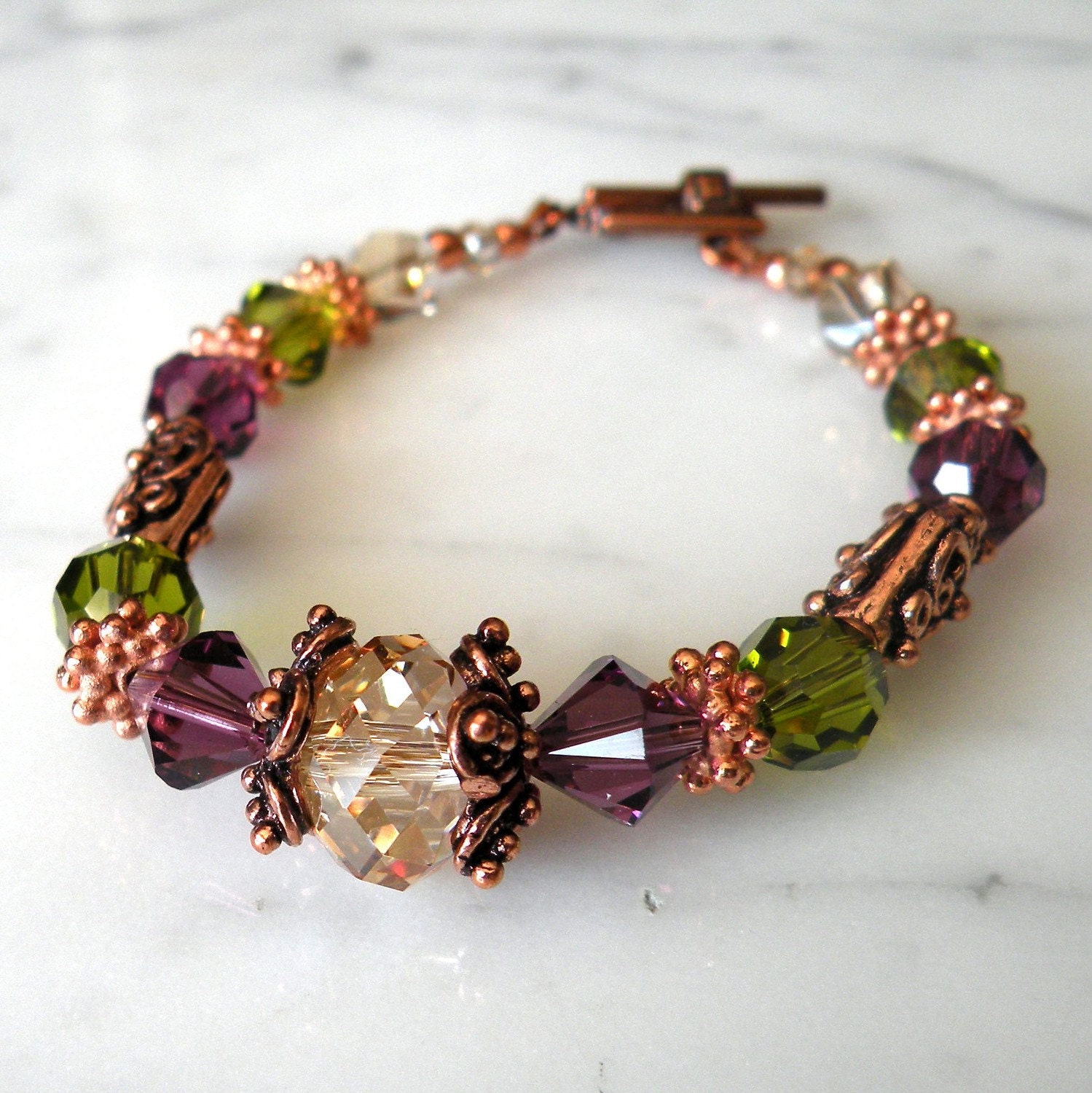 -What is the best reaction you have gotten from one of your pieces?
"I love, love my "Jewels by Trish" jewelry!! I have already worn them many, many days in a row!"
Something else who you want to tell us about you ?
I love, love animals! One day, I would love to have a huge farm with horses, pigs, cows, dogs, etc. etc.
-Your message for all of us?
"A girl should be two things:classy and fabulous!" -Coco Chanel