Kerri Leigh O'Connor:
Kerri has been a jewelry artist in Cleveland for several years.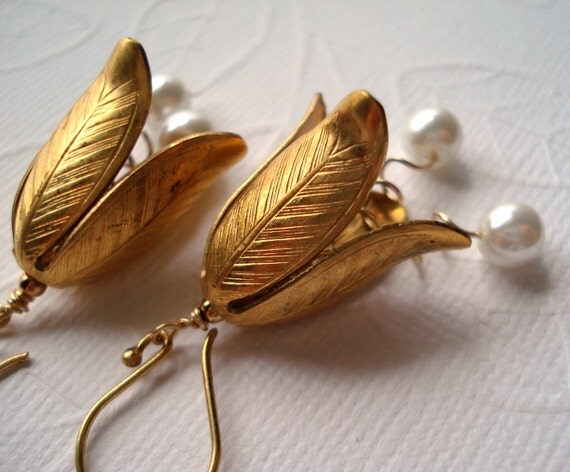 -Where are you originally from?
I was born near Baltimore, MD. but grew up in Northeast Ohio.
-How did you choose the lovely name for your Shop?
I wanted a shop name that was creative, fun, short and simple to make it easy to remember. So I tweaked a word that most closely represented the unique style of my art to give birth to "Diviniteez!".
Do you sell your p
roducts in many places ? tell us some of them ?
I have three on-line shops on Etsy -
*
diviniteez.etsy.com
, featuring natural gemstone jewelry and stones;
*
lestroisfleurs.etsy.com
, an on-line jewelry boutique;
*
trunksale.etsy.com
, a supply shop.
You can also find my work at art shows local to Cleveland, Ohio such as Wooltex and the Last Minute Markets by the Cleveland Handmade Group, the Avant-Garde Art Shows in Westlake, Ohio.
-How did you find the site who you sell and who it this (name) ? How long have you been selling on this site ?
I found Etsy.com through a jewelry supply vendor originally (Vintaj Natural Brass). I opened up my first shop in May 2009 and two more shops last year.
-How would you describe your style? Have any other artists etc influenced your style?
I have a moon in Gemini so "one style" is not natural for me... hence more than one jewelry shop. Yet the consistent theme across everything I do is energy work. At Diviniteez! you will find handcrafted, luxurious designs that are "energized" with positive qualities of consciousness making each design a true "Diviniteez!". I have been an energy worker for almost 30 years. So the creative process for me is about being divine, about being conscious with my intention for each creation. Each piece is unique either as a one-of-a-kind (OOAK) design and/or in the energy that I draw during the creative process. My grandmother (and my creative sisters) influenced me most as a young girl.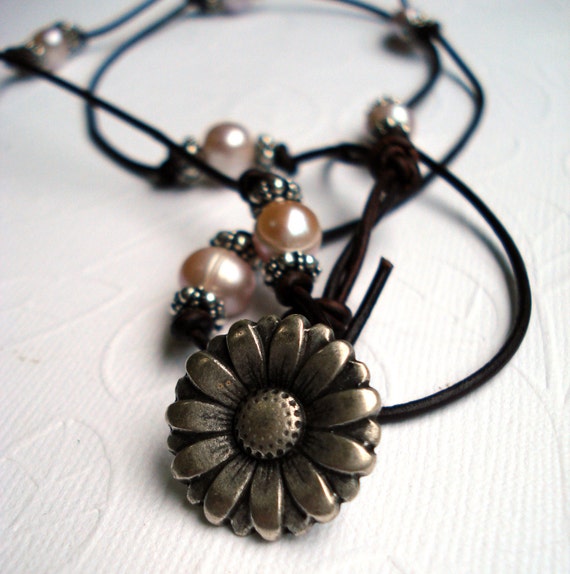 - How did you first come to art and creativity? How did your journey in art and creativity begin?
I started quite young designing Christian Dior suits, etc. for my Barbie Dolls! I wore my own handmade clothes. I was a seamstress for a while, then a porcelain doll maker, and now a jewelry artist. I will start making dolls again when I have more time at home.
-How long have you been creating?
Since I was a child.
-What is it that you love so much?
I love color, textures, mixing metals, fibers; the glint of a gemstone, the lustrous glow of silver or polished brass; watching the effects of a torch on metals and surfaces and then finally seeing a piece come together. Mostly I love the energy of spirit that I feel when I am "into my work".
-What are your main sources of inspiration?
Nature, magazines, historic or ancient architecture, antiques, the works of the masters - Micheangelo, Botticelli to name a few, Italian and Chinese silks, an inspiring book or touching story; meditation and reflection.
-Have you had any mentors, or are you self taught?
Kieu Pham Gray of Bead Q! in Chagrin Falls, Ohio has been an incredible mentor in both skill building as well as running a jewelry business. I've also received excellent training and mentoring from Sands Company Jewelers in Richmond Heights, Ohio.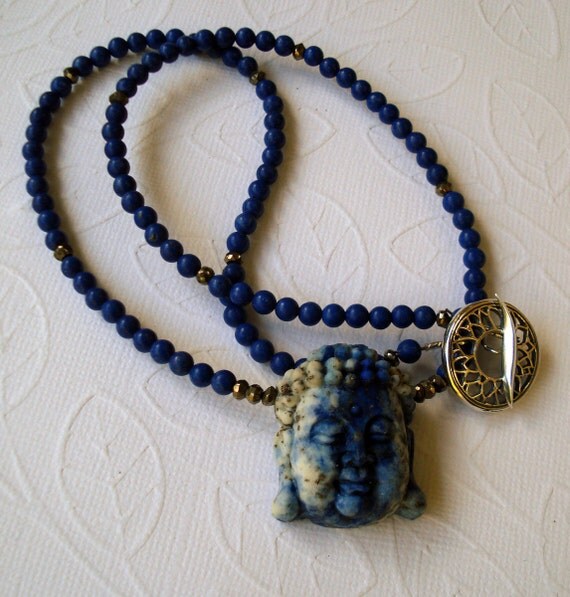 -Do you sell more at one time of year than others?
Generally around the holiday season starting in October.
-What is one thing about your creative process that you think most people don't know?
The energy work I used to draw positive thought into a design.
Have some tips and advices for new artisians ?
Write at least a visualization for what your business will look like when it is fully running. This draws energy for your business.
-How has life affected your art and art affected your life?
I grew up with creative people ... art has also proven to be therapeutic for me when I am going through a stressful period in my life. I create based on my experience and then through creating I have more experience to create from.
-Do you have a favorite item you have made?
Several but my Mookaite Celebrating Change necklace is one of my favorites... both challenging and the stones were so beautiful.
-What is the best reaction you have gotten from one of your pieces?
I had a rush order from a customer to ship to her sister as a gift. I took a lot of extra time with the packaging because it was a gift. Her feedback to me was that this was the best online purchasing experience she ever had. Those kinds of comments let you know that you have really reached a customer which is a little trickier over the internet.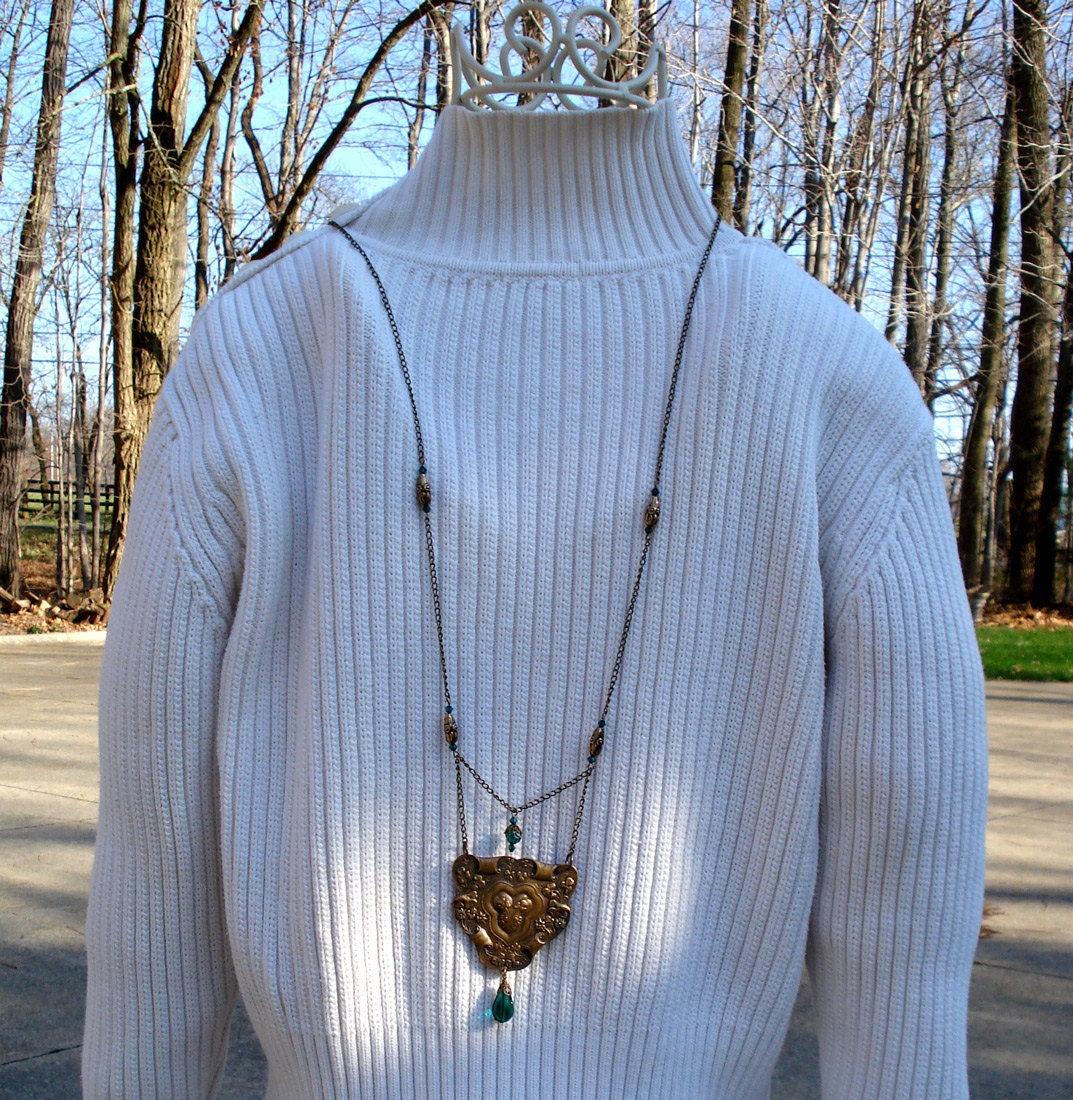 Something else who you want to tell us about you ?
-
Your message for all of us?
Be happy, spread it like wildfire to everyone around you and watch it come back to you tenfold!